Printing on Flexible Packaging: Digital or HD Flexographic Printing?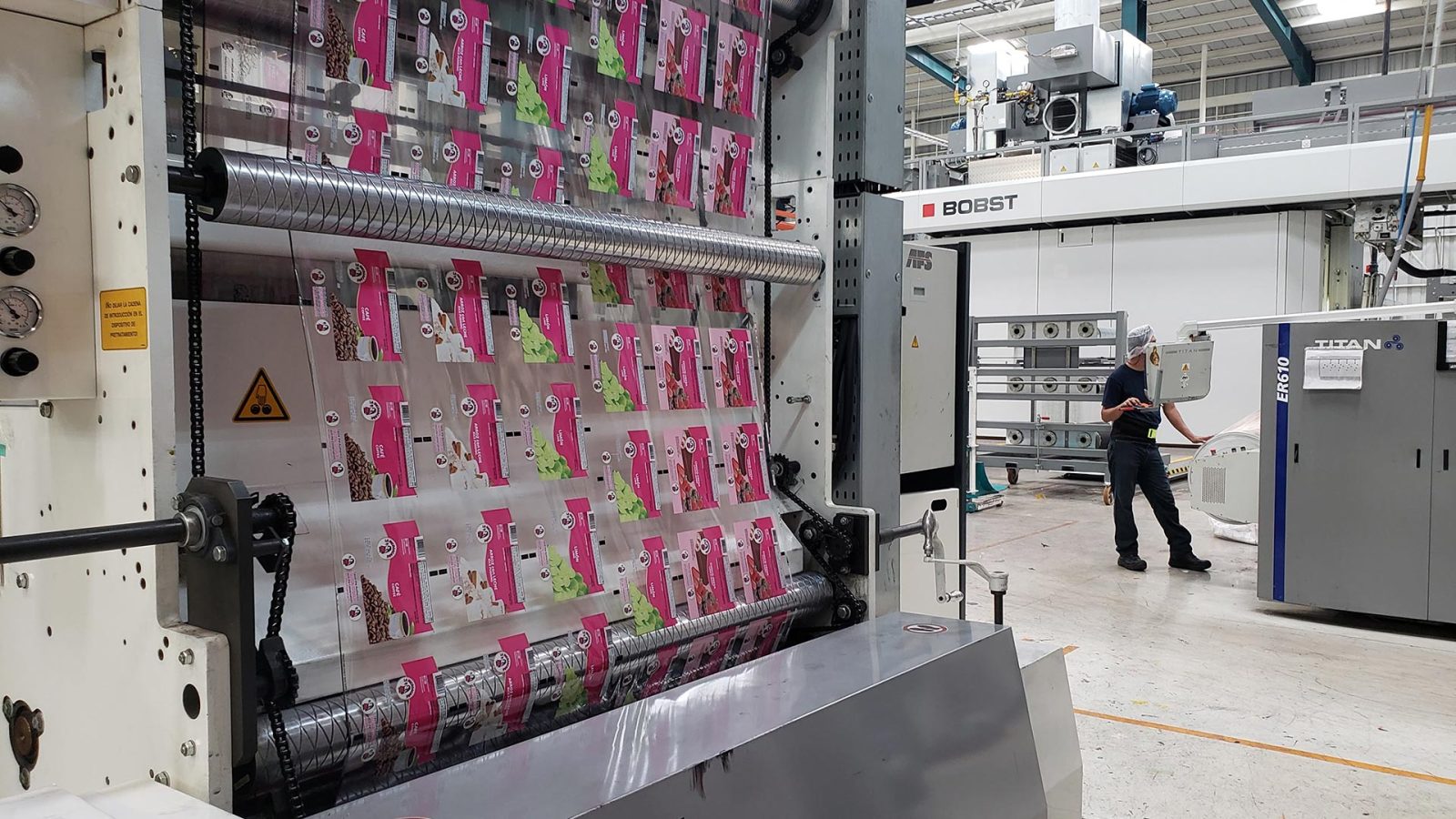 The right packaging is an incredibly critical element to your brand's success – both the structural design and the labeling. It can mean the difference in moving products off the shelf and into the hands of your customers. And that's why it's so important to find a supplier that can partner with you to provide fast, efficient, high-quality work, using the latest and most appropriate technology to package your products.
That partner will be an expert in the printing technology that will work best for your custom plastic packaging. But it's essential that you are aware of the options available in order to make the most informed decision for your brand.
When printing flexible packaging, two technologies that are most frequently employed are flexographic printing and digital printing. Let's look at what each one actually involves and compare the two in order to understand which type will be your best option.
Flexographic printing is a method that involves creating a flexible plate for each design. These plates are then attached to cylinders which roll over the printing space, leaving a vivid image on almost any surface including paper, plastic, cellophane and metallic films.
The great thing about this custom flexible package printing is that there are virtually no restrictions on design – the plate is created specifically according to the brand's own specifications. Flexo printing can also match any Pantone shade. Graphics are photo-quality and consistent throughout the print run, meaning a cost-efficient, low-waste method for printing rollstock and polybags.
Flexo packaging is generally recommended for larger runs, as plates need to be created for each design, and this is where considerable cost can come in. The method becomes more cost-effective the longer the print run.
Digital printing on flexible packaging is a method where a digital image is printed directly on the packaging with high-volume laser or inkjet printers. With these technologies, there are no flexible plates. The images are clean and exact. DIgital printing provides high-quality graphics and the freedom to personalize products easily.
With digital printing, there are steps eliminated, allowing for quick turnaround times and new versions of the images can be created easily. Digital printing is a good option for small printing runs and small to medium business models.
At Polymerall, we are specialized in digital printing with the revolutionary HP Indigo 20000, a system to print on substrates through ElectroInk technology. We can offer a wide range of finished products with low minimums and quick turn around times.
We equipped with the latest flexographic technology as well. We guarantee quality throughout the printing process including plate design and manufacturing, ink formulation and a defined quality control procedure.
What's more, we offer eco-friendly printing options with water-based inks and solvent-less laminations.
Get in touch today to learn more about printing options for your products!