Sustainable Packaging Benefits & Cost Savings Opportunities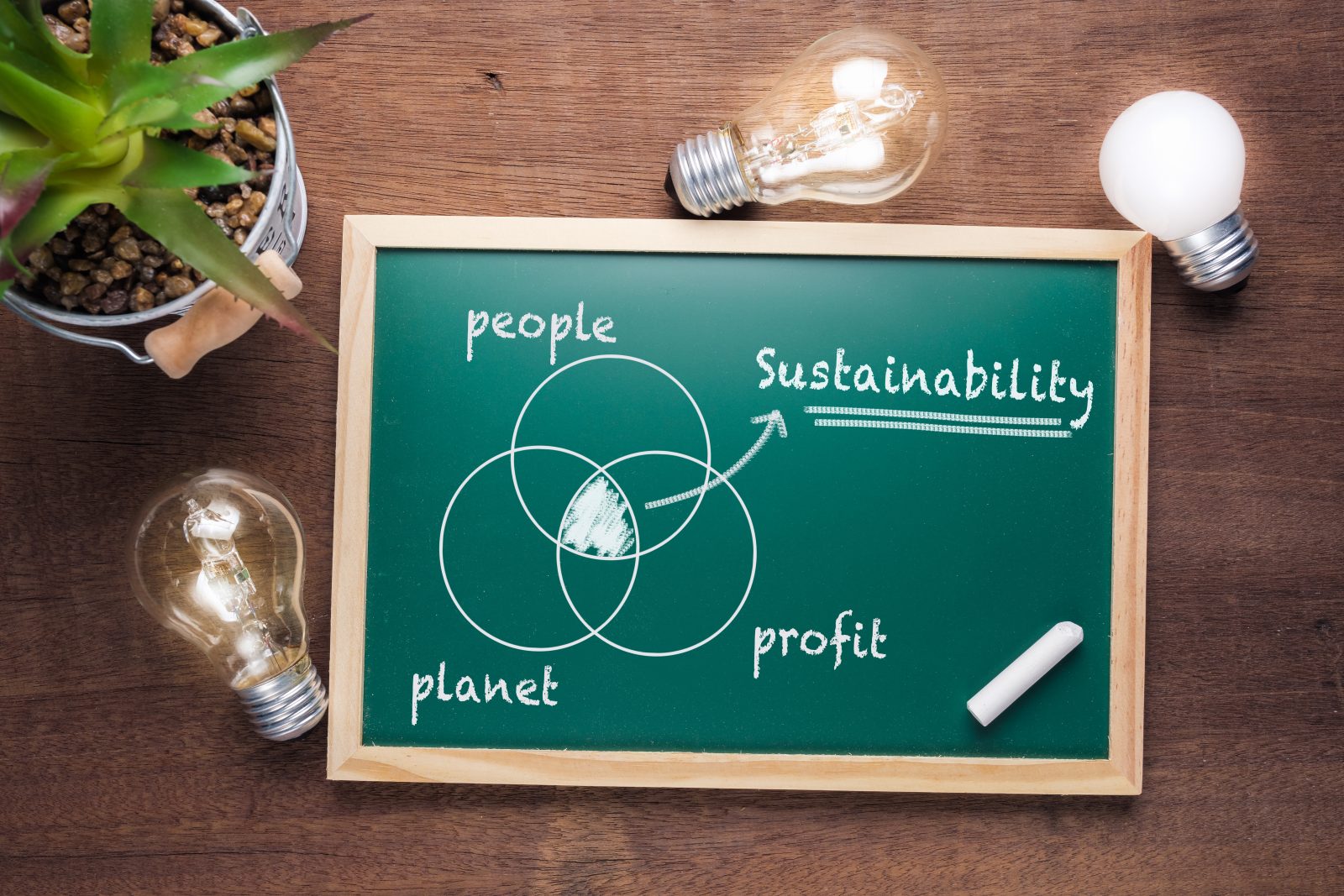 In a day and age where environmental consciousness and sustainability are top trending topics across virtually every innovative industry, the offer of eco-conscious and sustainable packaging options is important when it comes to remaining relevant in the eyes of consumers.
Among the many benefits of flexible packaging, sustainability and cost-savings are key. Flexible packaging requires fewer resources and energy for packaging than more traditional alternatives. In addition, by packing products in the least amount of packaging material we lower product warehousing and shipping costs. Flexible packaging also offers effective high-barrier properties that work to maintain product quality which, in turn, reduces food waste.
More flexible packaging sustainability benefits:
Less energy consumption and use of natural resources
Less CO2 emissions
Higher product-to-packaging ratio
Efficient transportation requires less fuel and generates fewer emissions
The offer of 100% recyclable packaging solutions
An option to add oxo-biodegradable additives to packaging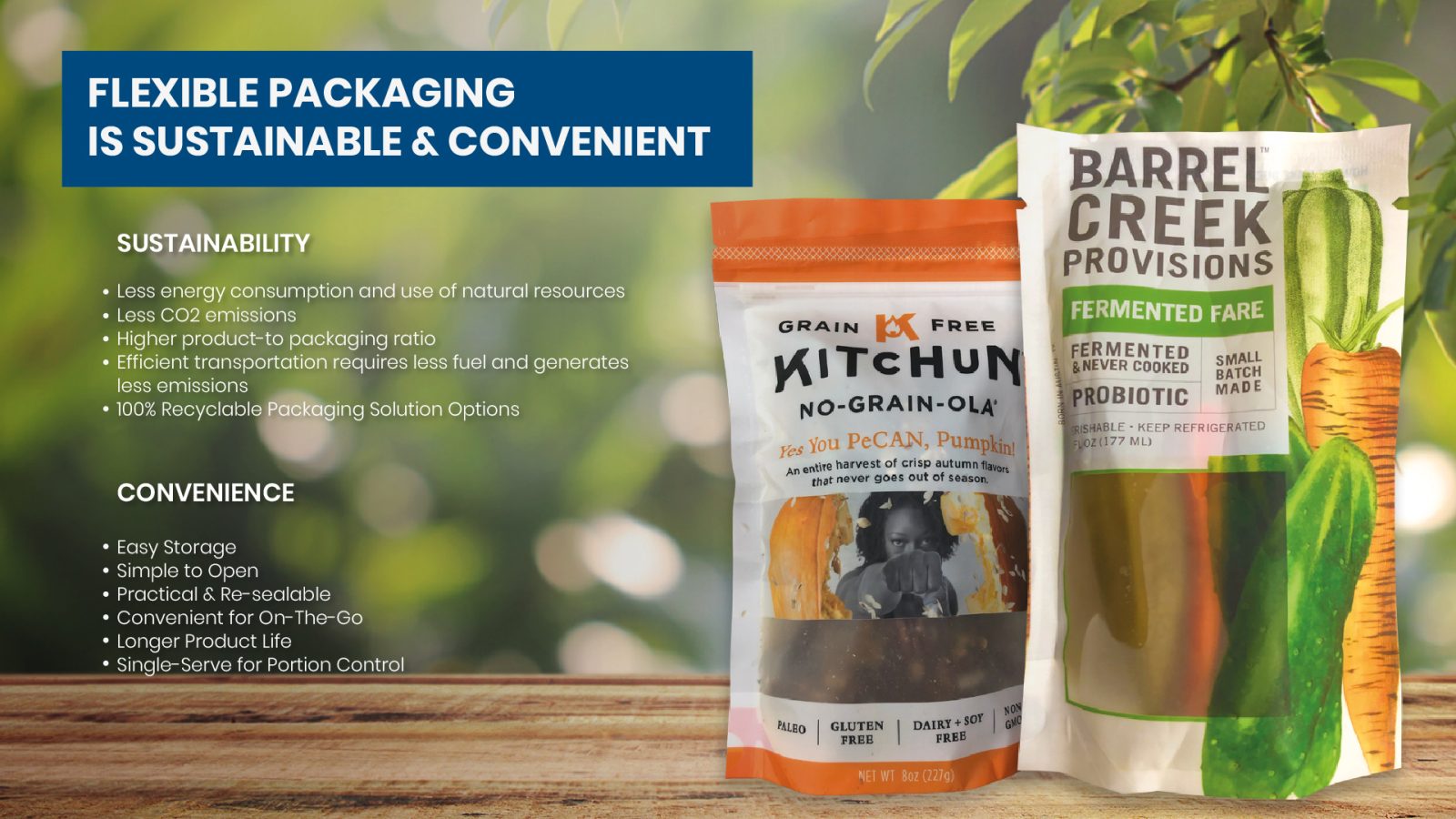 Polymerall's Sustainable Packaging Options:
100% Recyclable Packaging
Here at Polymerall, we understand the importance of participating in the circular economy system in order to reduce waste and continual use of resources. We actively seek new ways to reintegrate materials into our manufacturing process in order to reduce our carbon footprint and offer high-quality environmentally friendly packaging solutions to our clients. Combined, our plant capacity allows us to shop over 1200 tons of finished printed and laminated packaging a month; supported by over 30 flexographic, gravure and digital printing presses.
Oxo-Biodegradable Additives
Oxo-biodegradable additives to flexible packaging make the material degrade much faster than traditional plastics when exposed to UV light and heat. Oxo-biodegradable plastic is created by combining a pro-degradant additive that causes the plastic to break own on a molecular level when exposed to heat or sunlight.
Based in the Dallas-Fort Worth Texas Metroplex, Polymerall is an expert manufacturer and distributor of flexible packaging specialized in custom printed and laminated films, bags and pouches for a wide variety of industries and applications. Our facilities are top-tier manufacturing plants with FDA, HACCP and IBP certifications.
Other Polymerall sustainable packaging offers
Oxo-biodegradable additives
100% recyclable materials
Water-based inks and solvent-less lamination
Eco-friendly printing
Increased film yields
Post-consumer recycled films
Mono-layer film option
Single-location manufacturing process
Reusable shopping bags
Our expert team at Polymerall works alongside our clients to create exceptional flexible packaging solutions to ensure their products stand out on and off the shelf. We offer low minimum order quantities, 4-week lead time, and work hand-in-hand with each and every client to ensure their product is designed to boost sales and lead their company to success. Get in touch with us today to find out how you can reduce packaging costs while helping to save the planet.