Introducing the Polymerall Zero Waste Bag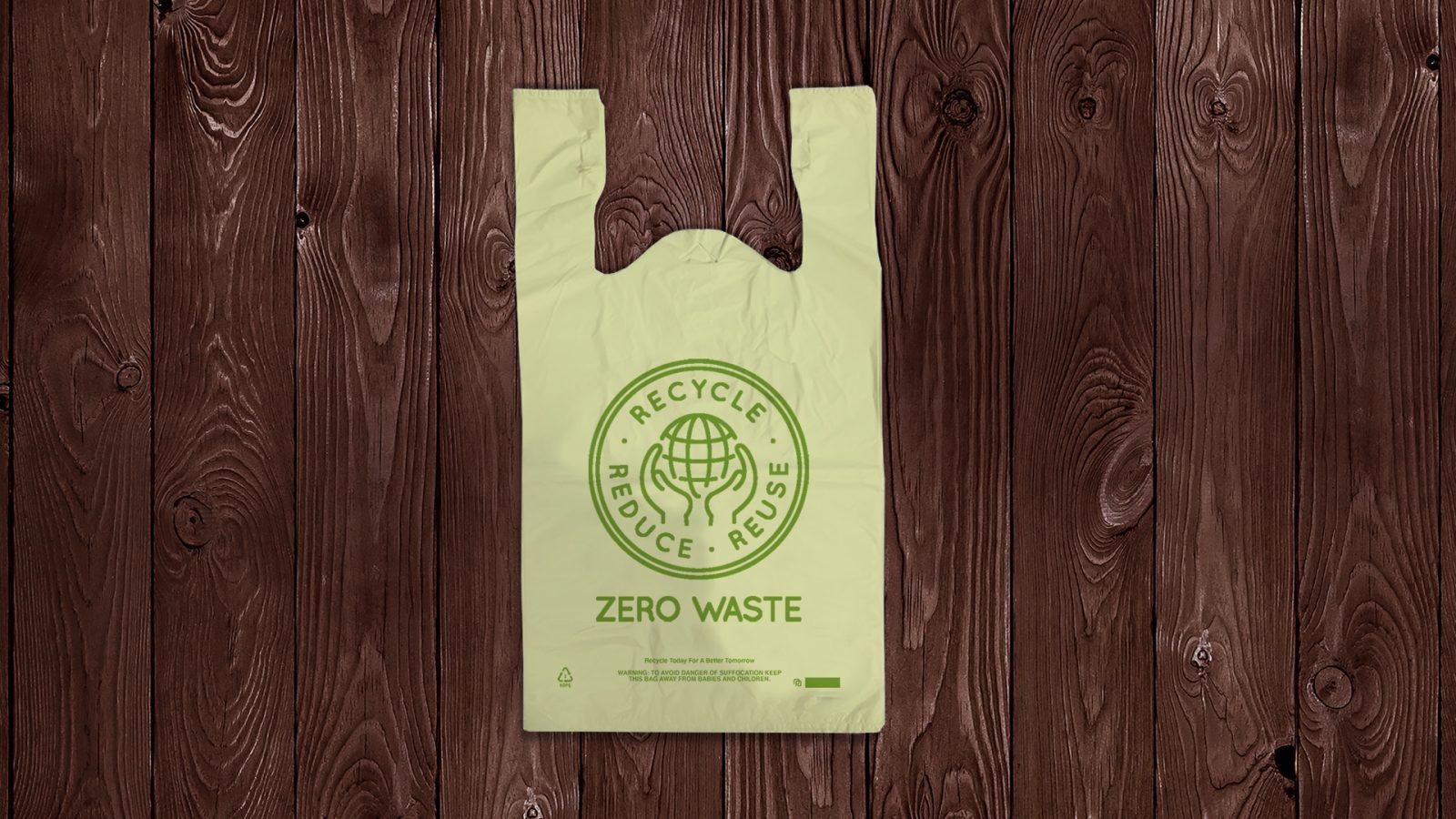 When it comes to modern packaging solutions, one of the most important factors to address is that of environmental responsibility. Packaging products made with high recyclability grade material gives consumers the opportunity to engage in the caretaking of the environment while providing all the efficiency and durability they look for in a reliable product.
With this in mind, the Polymerall team would like to introduce you to our new Zero Waste Bag, a reusable and recyclable branded t-shirt bag created out of up to 30% post-consumer recycled material. With 2 HDPE recyclability grade and water-based ink, our Zero Waste Bag is the perfect addition to your flexible packaging bags.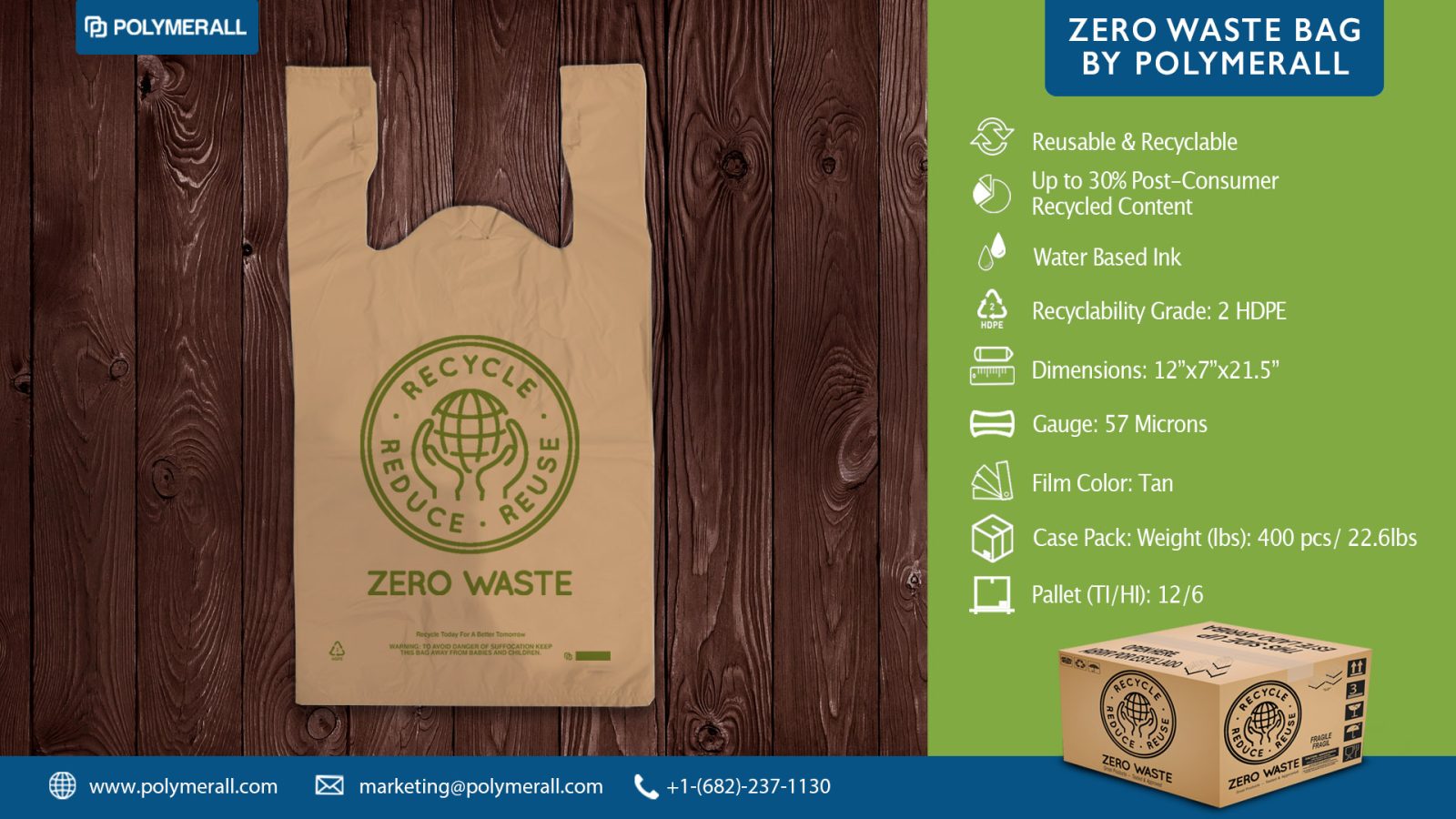 HDPE, or High-Density Polyethylene, can be fully recycled a minimum of 10 times without diminishing its effective packaging properties. This means that these products can be used for longer, while recycling can reduce the amount of virgin natural resources in the production of further packaging for your company.
While there are lots of ways to position and maintain your brand in the eyes of your clients and consumers, giving clients the opportunity to act as your personal brand ambassadors while actively contributing to the reduction in use of natural resources is undoubtedly an effective, low-cost strategy.
Our expert team at Polymerall works alongside our clients to create exceptional flexible packaging solutions to ensure their products stand out on and off the shelf. We offer our clients a variety of environmentally friendly packaging additives and options, allowing more and more businesses to contribute to the global environmental movement. For more information on how we create personalized product packaging or for a personalized quote, get in touch with us today.