Paletería El Pibe: The kid who grew into a giant with the right packaging solution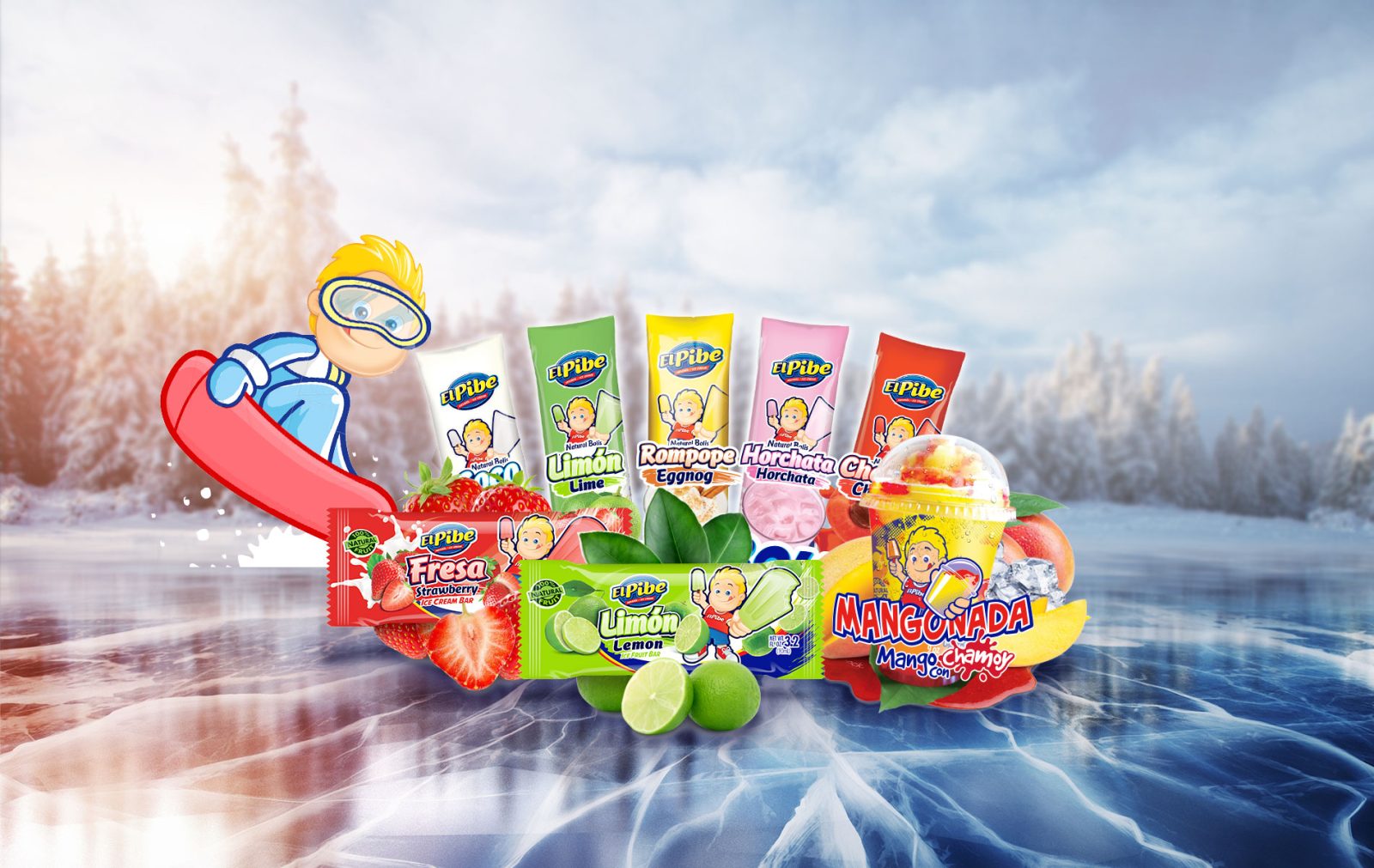 Back in 2002, when Christian and Tania founded Paletería "El Pibe" they envisioned bringing the fresh, nostalgic flavor of paletas and bolis to Houston, Texas. Paletas are water or milk-based frozen treats made of fresh fruit ingredients with a fascinating history. Compared to popsicles, which contain artificial coloring and ingredients, paletas are 100% made of natural products. According to legend, they were first enjoyed by Aztec emperors, who mixed fruit and snow brought by servants from the Popocatépetl volcano, near Mexico City. In more modern times, they became popular in the Mexico of 1940s and nowadays continue to be one of the most favorite summer treats for children and adults alike.
In the Houston of 2002 few knew about Mexican paletas nor of bolis, another common sweet frozen treat. Christian and Tania set to change that notion. Bringing their skills and investing considerable time they developed a line of frozen treats that combined nostalgic flavors with new combinations. Paletería El Pibe opened shop and the hard work to become established paid off: after the initial launch, sales curved upwards, and El Pibe's frozen treats became a familiar name with an expanding reach.
With mounting sales and the possibility of rapid expansion in other markets Christian and Tania realized their product needed rebranding. They developed a new vision and hired a marketing agency to transform their brand. Once a new logo and graphics were set, Christian and Tania turned to the next challenge: packaging. To bring the new vibrant designs of El Pibe without losing their brand message required more than a simple plastic wrap. It required something that exemplified the inside contents of the package, the quality, freshness, and unique nostalgic and yet innovative taste of their products.
After discouraging initial attempts, Christian reached out to Polymerall. Polymerall line of over 20 packaging solutions and expertise in the food service industry presented El Pibe's brand owners not only with packaging options, but with a refreshing viewpoint on packaging. The customized service provided cemented their choice of supplier; Polymerall's experts set to review the product's brand, logo, offering, and visual styling in detail to develop an ideal packaging solution, one tailored to their products. Stored in freezers, material, graphics and texture mattered, and the design team was keenly aware of it. The packaging had to be immediately attractive and look delicious.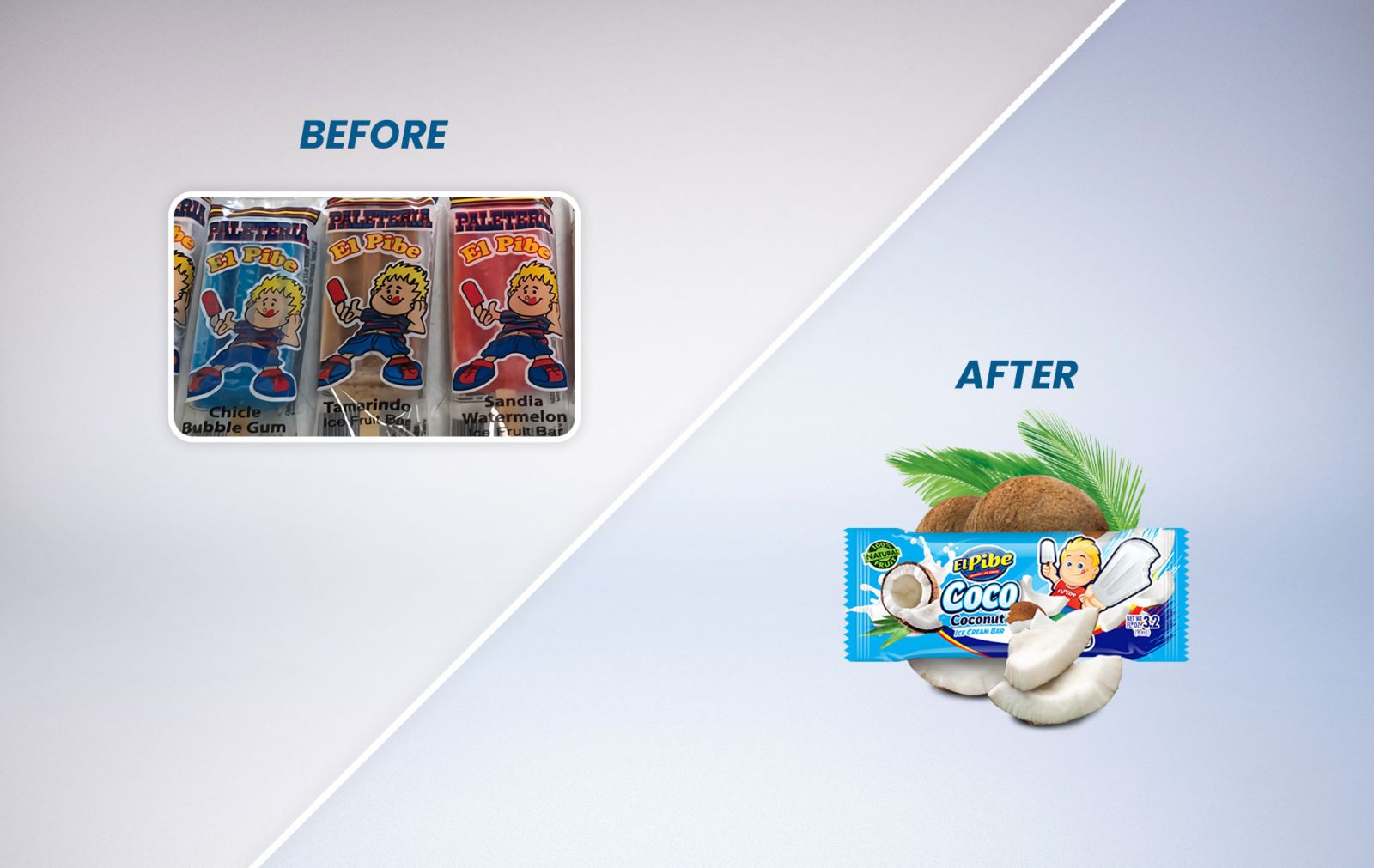 Polymerall's team undertook an in-depth analysis of the best material composition, one that would guarantee performance during production while affording the best print quality. Today, Paletería El Pibe's products stand out from their competition in the freezers and an ever-expanding group of customers can discover the wonderful taste of this frozen Mexican treat.