T-Shirt Bags: Your Retail Branding Solution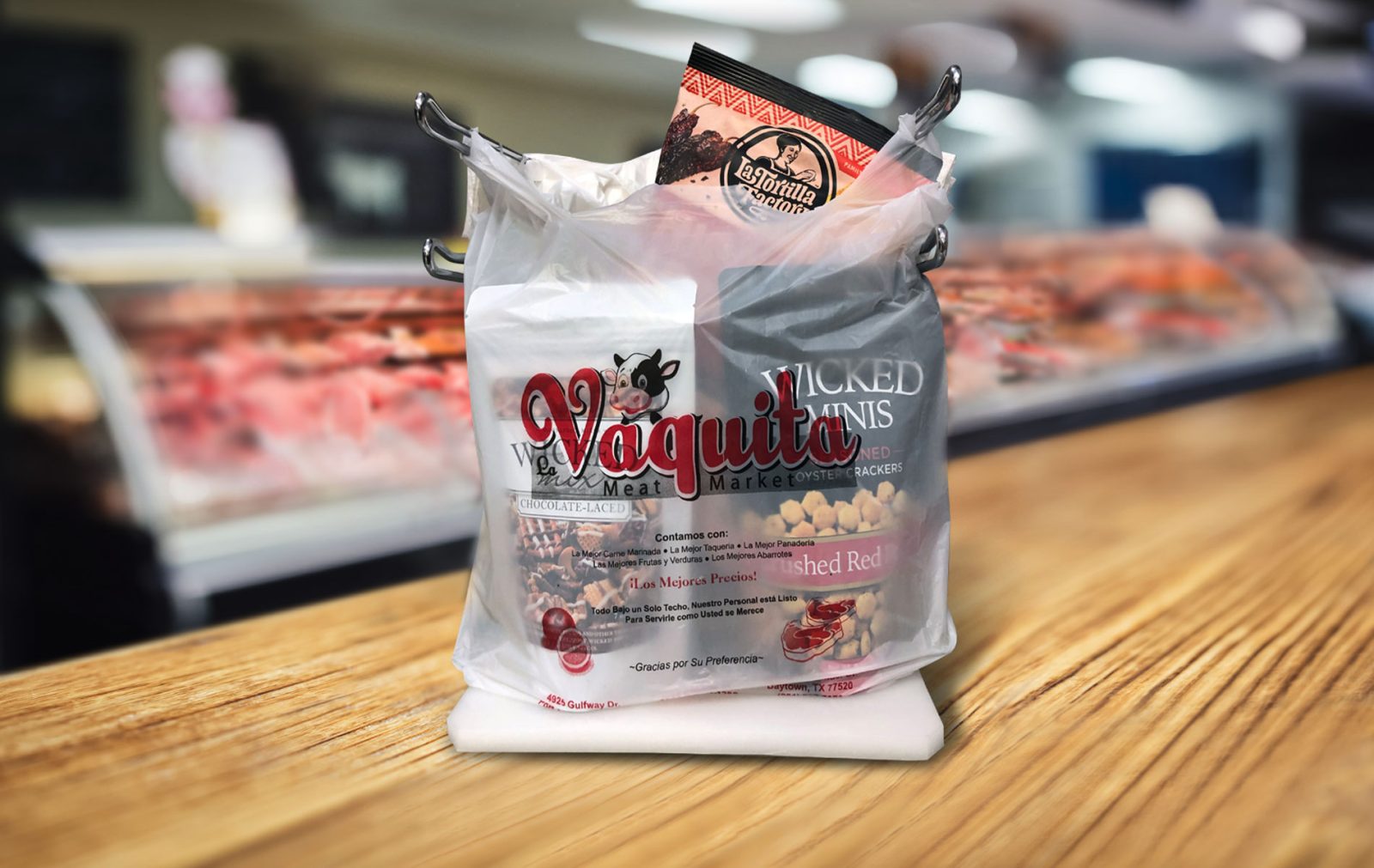 There are many great reasons why t-shirt bags are such a popular packaging solution here at Polymerall. These plastic wholesale bags are durable, trendy, and easily customized. A branded t-shirt bag with a logo is the perfect product to provide convenience for your customers and increased street presence for your business.
How can these custom shopping bags work for your business? We share five good reasons why you should place your order today:
Convenience:

Named for its shape – it literally looks like a sleeveless t-shirt when held up by its handles – this retail shopping bag is easy to use for your staff and for your customers. They are self-opening which makes packing time fast and efficient and they store flat which means they don't require a lot of space. Our bags are also easy to carry, with handles that don't cut into your customers' hands while shopping or carrying goods into their homes.

Durability:

Our custom shopping bags are made to pull their weight. You can customize their thickness when you place your order, depending on your business needs. Not only that, they provide protection for your products against all kinds of weather.

Affordability:

T-shirt bags are cost-effective compared to cloth or paper, even when you customize them to promote your brand. You can make high quantity orders with us to save even more!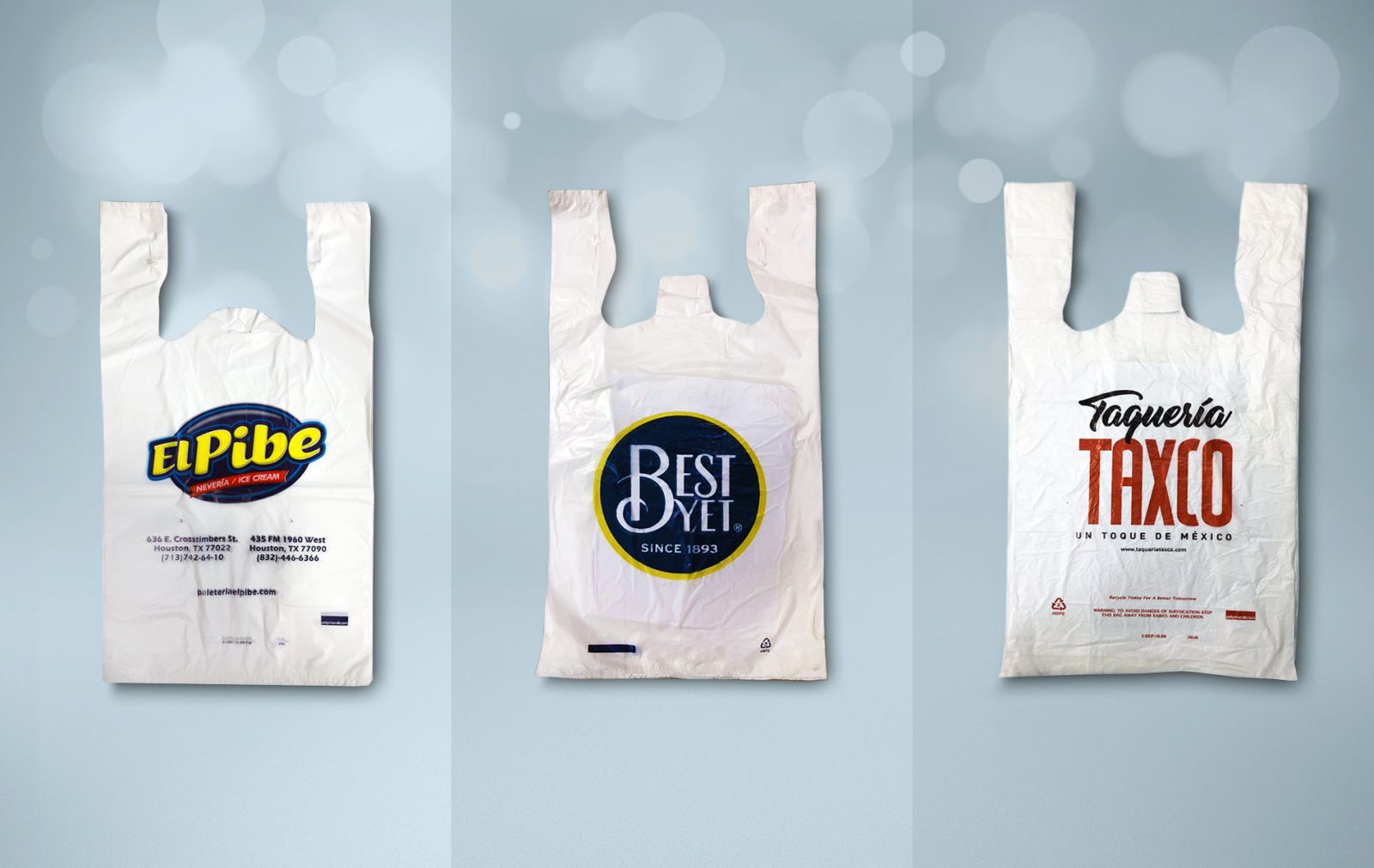 Eco-friendly:

Yes, you read correctly. T-shirt bags don't have to be bad for the environment we offer oxo-biodegradable additives that can be used in any custom bag you order to reduce your brand's impact on the environment.

Branding:

We know how critical it is to get your brand onto the streets and into your customers' homes. We offer custom logo printing in up to six colors. And because our quality t-shirt bags can be used multiple times, your brand will be visible everywhere they go.
Polymerall is an expert manufacturer and distributor of packaging. Interested in knowing more about how custom t-shirt bags can work for your business? Contact us today for the answers to any of your packaging questions.