Beef Jerky Packaging: Keeping it Fresh and Healthy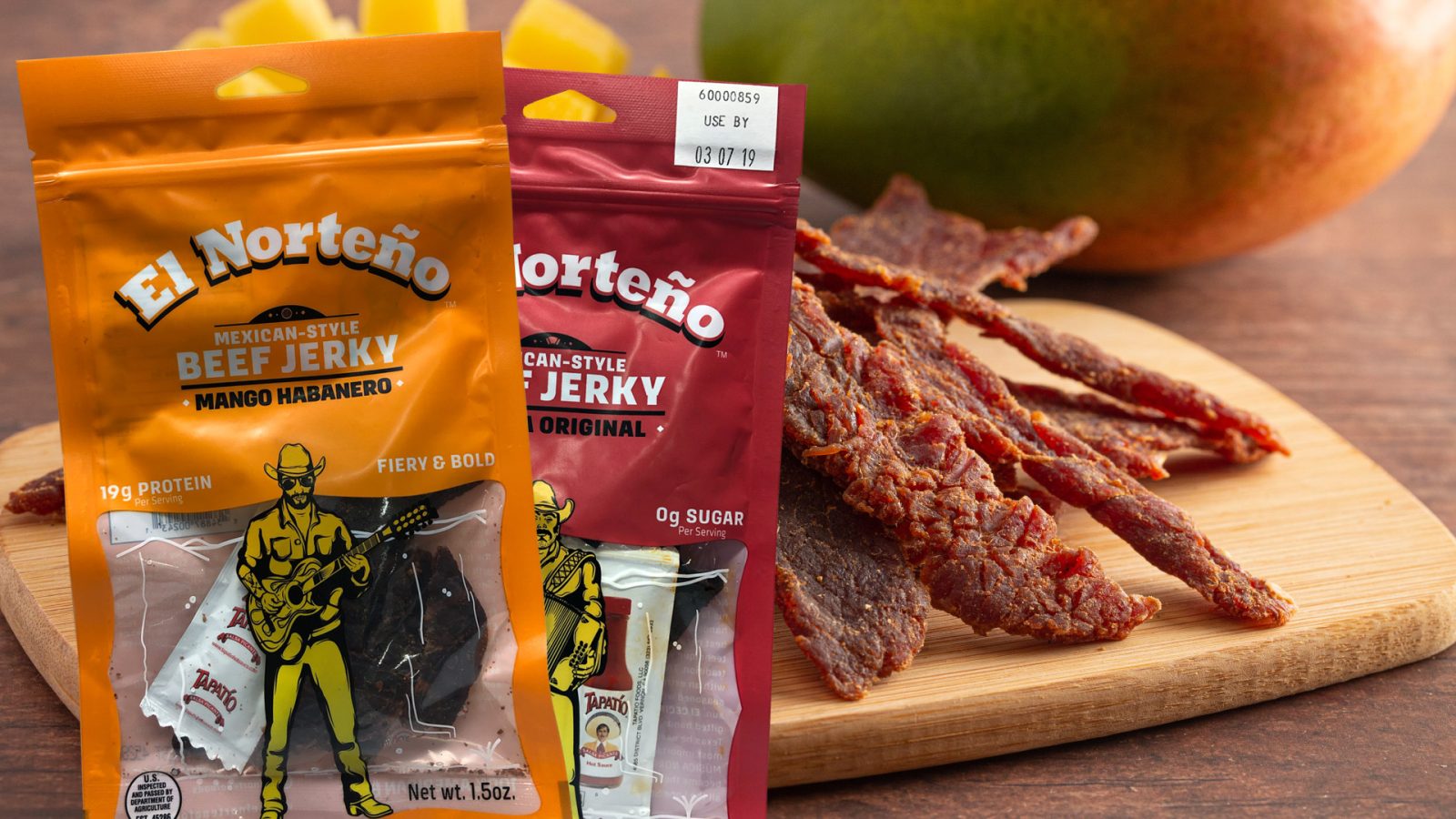 With diet trends shying away from carbohydrates and leaning into protein, meat snacks have been making a comeback lately. People are eating fewer meals at home and are searching for high protein, healthful snack options for life on the go. As a matter of fact, dehydrated meat snacks sales jumped by 19.5% in 2021, reaching $1.96 billion, based on a Nielsen study.*
You may not associate the word healthy with beef jerky. In actual fact, it's far more nutritious than other salty snacks, which are usually high in fat and carbs. Dehydrated meat is made with lean cuts of beef and other meats. It's high in minerals such as zinc, iron, vitamin b12, folate and phosphorous. Beef jerky health benefits make it an ideal snack for many diets, such as paleo and keto diets.
All food products lose nutrients the longer they remain on the shelf. While beef jerky and meat sticks are made to last longer than fresh produce, the right packaging extends shelf life along with nutritional value.
As beef jerky and sticks become more significant in the snack food industry, beef jerky packaging is also a growing market. With all the choices available for this product sector, there are some real benefits in choosing flexible packaging for beef jerky bags.
It's common knowledge that oxygen and moisture are the enemies of food freshness. Beef jerky bags and beef stick packaging must prevent the growth of microorganisms from growing with high-barrier protection designed to keep oxygen out.
Many beef jerky brands are turning to high barrier films to accomplish this. When paired with a tight, reclosable seal, flat bags and stand-up pouches are perfect options for packaging meat snacks, offering a strong barrier between the elements and the product.
The wonderful thing about using stand-up pouches and flat bags for dehydrated meats is that they also offer conveniences such as transparent windows, resealability options, and lightweight structure. Customers find the product easy to use and transport, which makes them more likely to reach for the same reliable and fresh product again and again. Tear notches and press-to-close features allow for extended shelf life and portion control for today's health-conscious consumers.At Polymerall, we understand the importance of matching the right packaging to your product.
We are flexible packaging experts, and we will partner with you to create custom jerky packaging that locks in freshness for a better-tasting, nutritious snack.
* https://global.nielsen.com/