Flexible Packaging – the Snack Food Solution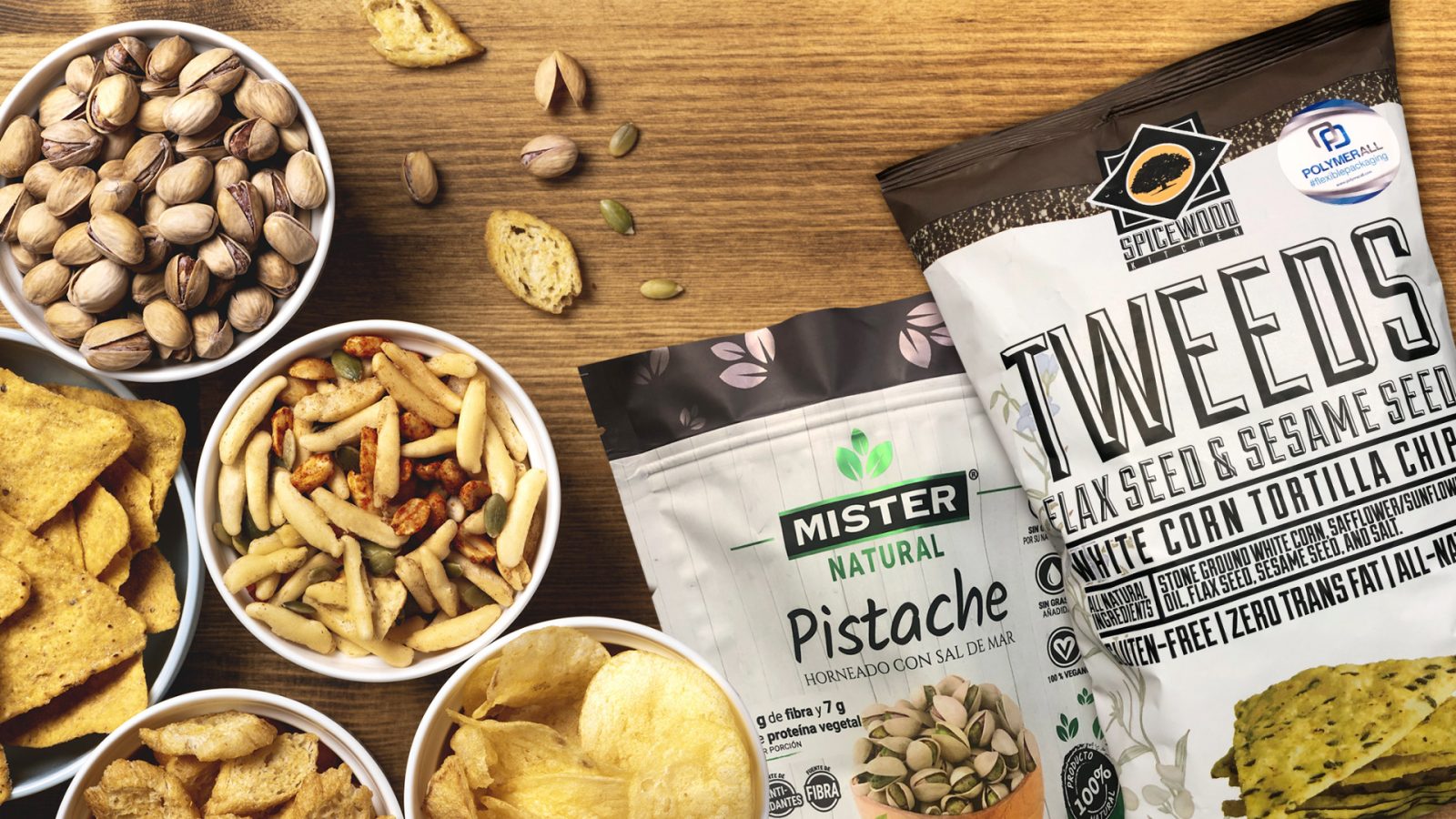 We are a nation of snack-lovers. Crispy, crunchy, salty, sweet; you name it – we crave it. We all have our favorite types, but one thing we can definitely agree on – our snacks must be as fresh and delicious when we open them up as the day they were packed.
There are also certain requirements that snack companies must fulfill in order to get their products to the shelves. The products must be safely sealed and labeled with nutritional information.
So that means that brands need snack packaging solutions that will meet both the needs and cravings of consumers AND the food preservation and labelling requirements of inspecting bodies. Sounds impossible? Not at all – not with flexible packaging! Let's examine what is required for food safety and labeling, as well as what customers demand in a great snack product. Then we'll discuss how flexible packaging is the solution for every item on a snack brand's checklist.
What's in a label?
The FDA's requirements for food labeling are very specific and must be followed to the letter. See our resources below for a link to the full list of requirements.
In a nutshell; the ingredients, the name of the product, the weight of the package and the address of the manufacturer, packer or distributor must be prominently listed on the label. Nutrition facts also must be present on the package and can be placed together with the ingredient list and address.
Sealed for Safety
Naturally, food is required to be safely packaged in order to be sold on store shelves. Products must be protected from factors such as light, oxygen and moisture in order to keep them both tasty and safe to eat for long periods of time.
Since many snacks are fried, the grease contained in the food can make it prone to rancidity and can cause loss of crispiness. Seal integrity and barrier protection are indispensable when seeking out the right packaging solution.
Customers are always right
Snack consumers look for high-quality, flavorful products that will help bridge the gap between meals or serve as a light meal replacement. Qualities such as flavor, crispiness and high nutritional value are all important factors for customers looking for that perfect snack.
Flexible packaging is the answer
The great news is that flexible packaging is the perfect solution for snack brands. There are so many advantages, such as:
Resealable options for pouches with zippers or pinch seals
HIgh-quality, customizable graphic capabilities
Superior oxygen and moisture barrier for maintaining fresh aromas, flavors while extending shelf life
Affordable for companies of any size
Polymerall is your snack packaging partner
At Polymerall, we can take your snack brand to the next level with our quality flexible packaging solutions. Our pouches have a superior oxygen and moisture barrier and a variety of convenient re-sealing options. Trust our expert graphic design team to ensure that your labeling is on point,
fulfulling inspection requirements while customizing your product to fit your brand message.
Let's work together to get those snacks in the hands of your appreciative and hungry customers!
Resources: https://www.fda.gov/files/food/published/Food-Labeling-Guide-%28PDF%29.pdf