Polymerall's Flexible Packaging for the Coffee Industry: Custom Coffee Pouches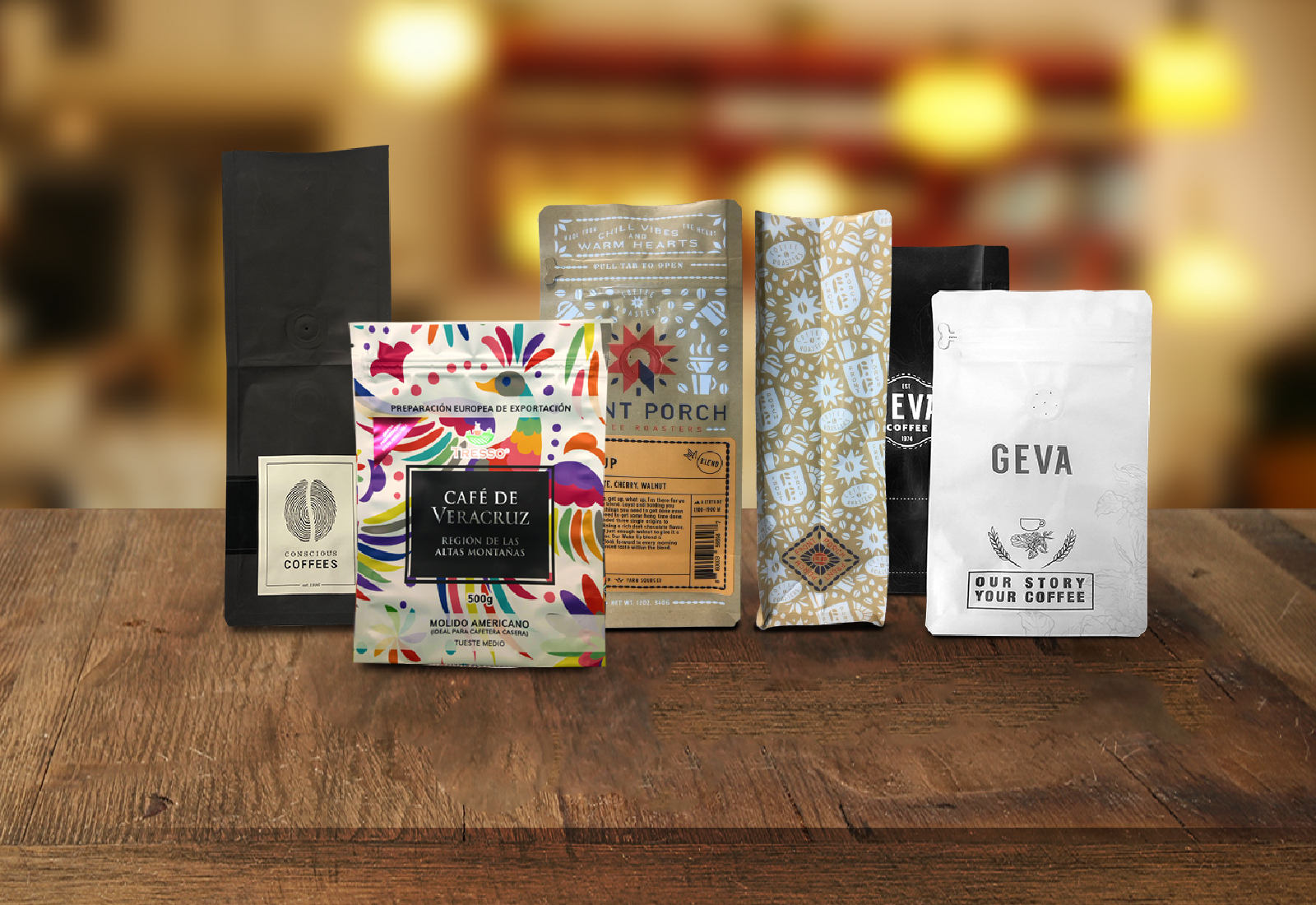 Based in the Dallas-Fort Worth Texas Metroplex, Polymerall is a certified, top-tier manufacturer and distributor of flexible packaging solutions for a wide variety of industries and applications.
Our custom coffee pouches, one of our star products, are designed to maintain ultimate freshness while distinguishing your product among your competition.
Our pouches not only improve your product's esthetic, they drastically increase shelf life with a superior oxygen and moisture barrier and the added convenience of a re-sealable product.
Coffee Packaging
Coffee lovers around the world are all familiar with the wonderful smell that emanates from a freshly opened coffee bag. What many don't know, is that custom flexible packaging for the coffee industry is specifically adapted to maintain that freshness that so many of us know and love. Effective coffee packaging protects the product from coming into contact with oxygen and other harmful particles or organisms that directly affect the quality and taste of the beans.
What kind of flexible packaging is used for coffee?
The most popular forms of flexible packaging for coffee are stand-up pouches, vacuum pouches, side-gusseted bags and flat-bottom bags. Often, features like one-way degassing valves, and re-sealable zippers for reclosure are incorporated into design for efficiency and increased shelf-life. In a day and age where sustainability and eco-friendly products are consistently gaining popularity, bio-degradable additives and 100% recyclable options are also prominent features when it comes to stand-out coffee packaging. We at Polymerall are experts in specially designed packaging that meets every need when it comes to preserving freshness and offering sustainable packaging that stands out.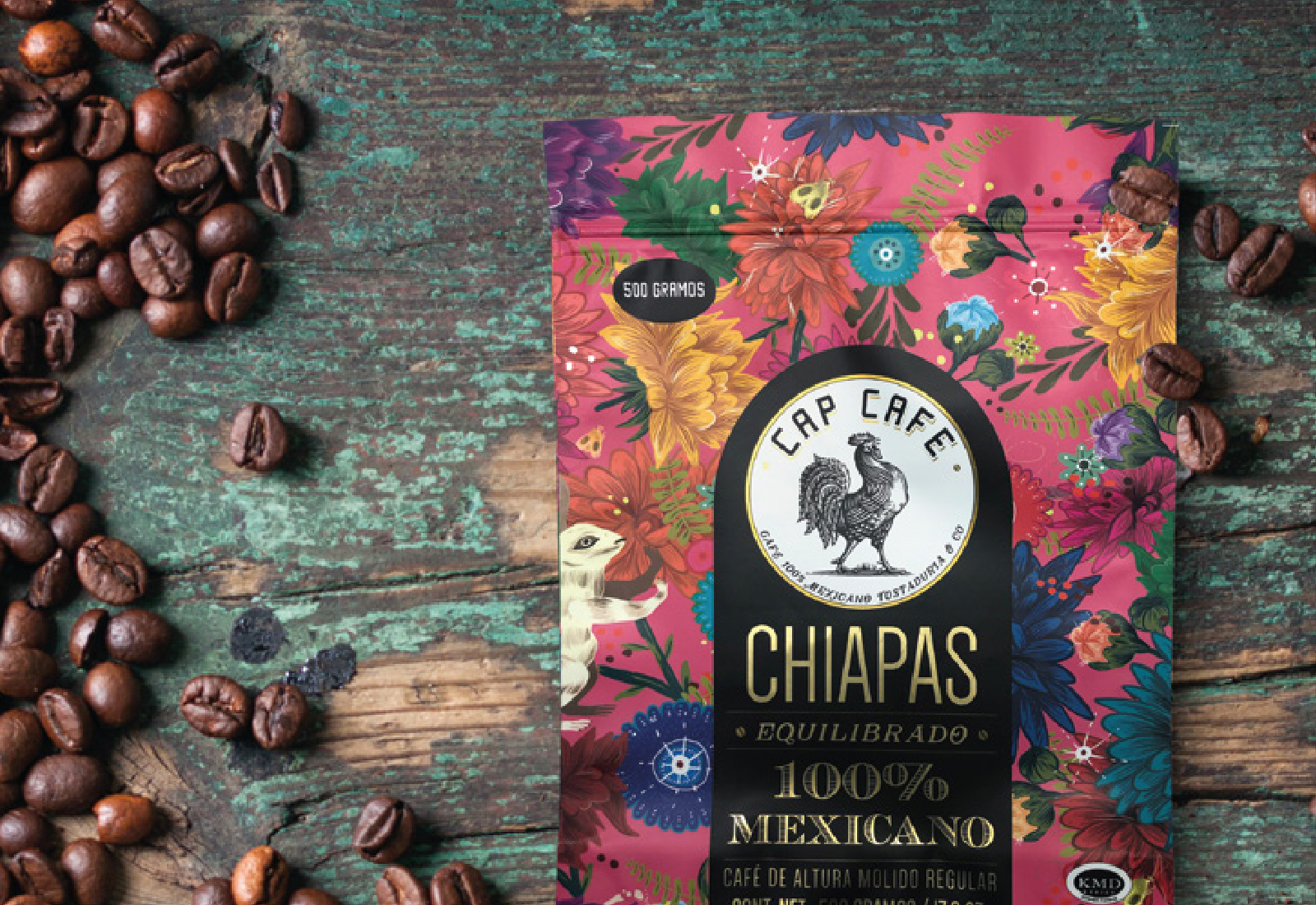 What about design?
In the past, bright foil was the standard for coffee packaging across the market. Today, coffee packaging is adding paper and matte laminates over the foil in order to add aesthetic appeal while maintaining all the barrier properties provided by foil. In terms of graphic design, bold patterns, modern fonts, windows, and loud colors are trending in the coffee packaging industry.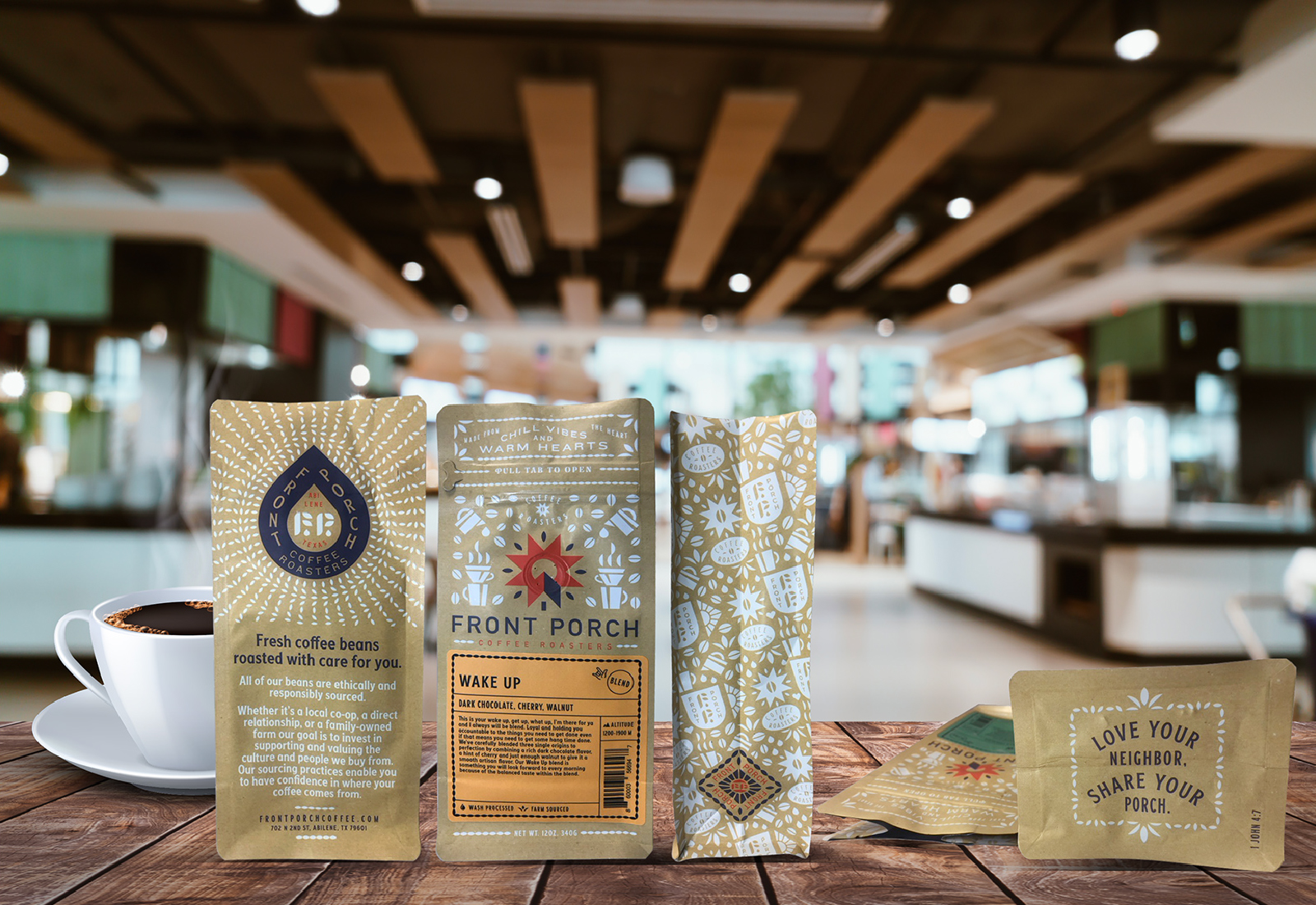 Polymerall's Flexible Packaging for Coffee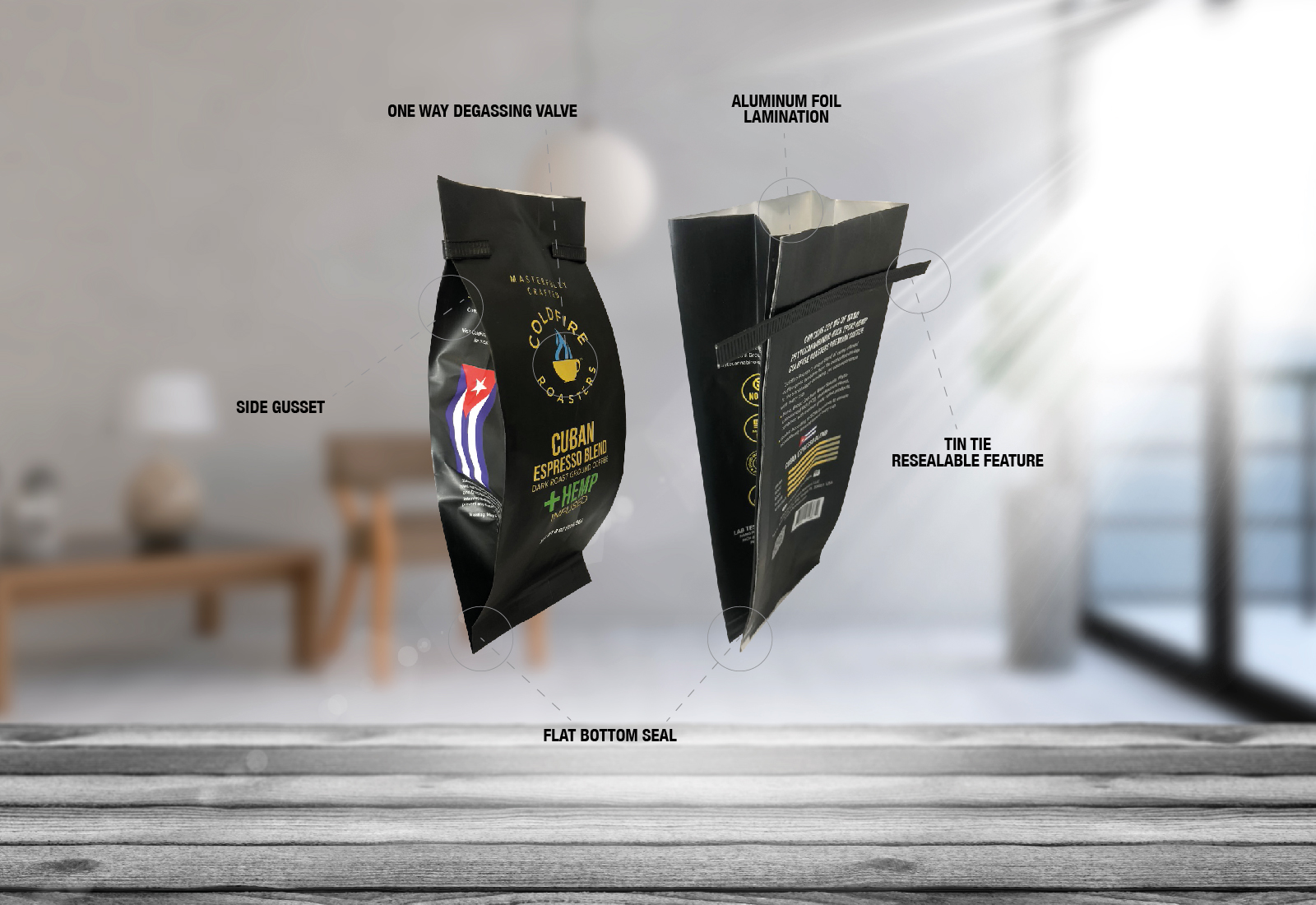 Flat Bottom Box Pouch Coffee Packaging
Coffee is one of the highest trading commodities worldwide, in actuality markets require a fast paced product launch in which new products are manufactured and placed in the market place at unprecedented speeds through ecommerce, retail and foodservice channels and with high SKU diversification.
Packaging is a key component in one of the most competed categories, having a packaging that performs well is a must. Coffee packaging applications represent a challenge and have unique requirements as the product continues to release gasses after the roasting process.
At the same time , coffee packagers need to avoid manufacturing slowdowns and often look to pack coffee right after roasting. Thus, packaging failure is at high risk if the critical packaging features are oversighted during packaging design and sourcing.
At Polymerall, experience has become knowledge , we have engineered laminated film formulations that provide high barrier and enable coffee roasters to pack their products fast and with peace of mind.
Key features of coffee packaging are a high barrier film lamination achieved through metallized layer of aluminum foil or polyester; seal strength through proprietary LDPE formulations that guarantee hermetic seals on pre formed bags and rollstock film applications and one-way degassing valves which provide the appropriate gas exchange and prevent the coffee to oxidate.
The retail environment is very exigent as well, several styles of stand up pouches and flat bottom box pouch bags with complex designs, high level of print detail and special features are in most cases also accompanied by additional embellishment features like pull tap recolsable zippers, round corners, spot matte varnish finishes and variable data digital printing.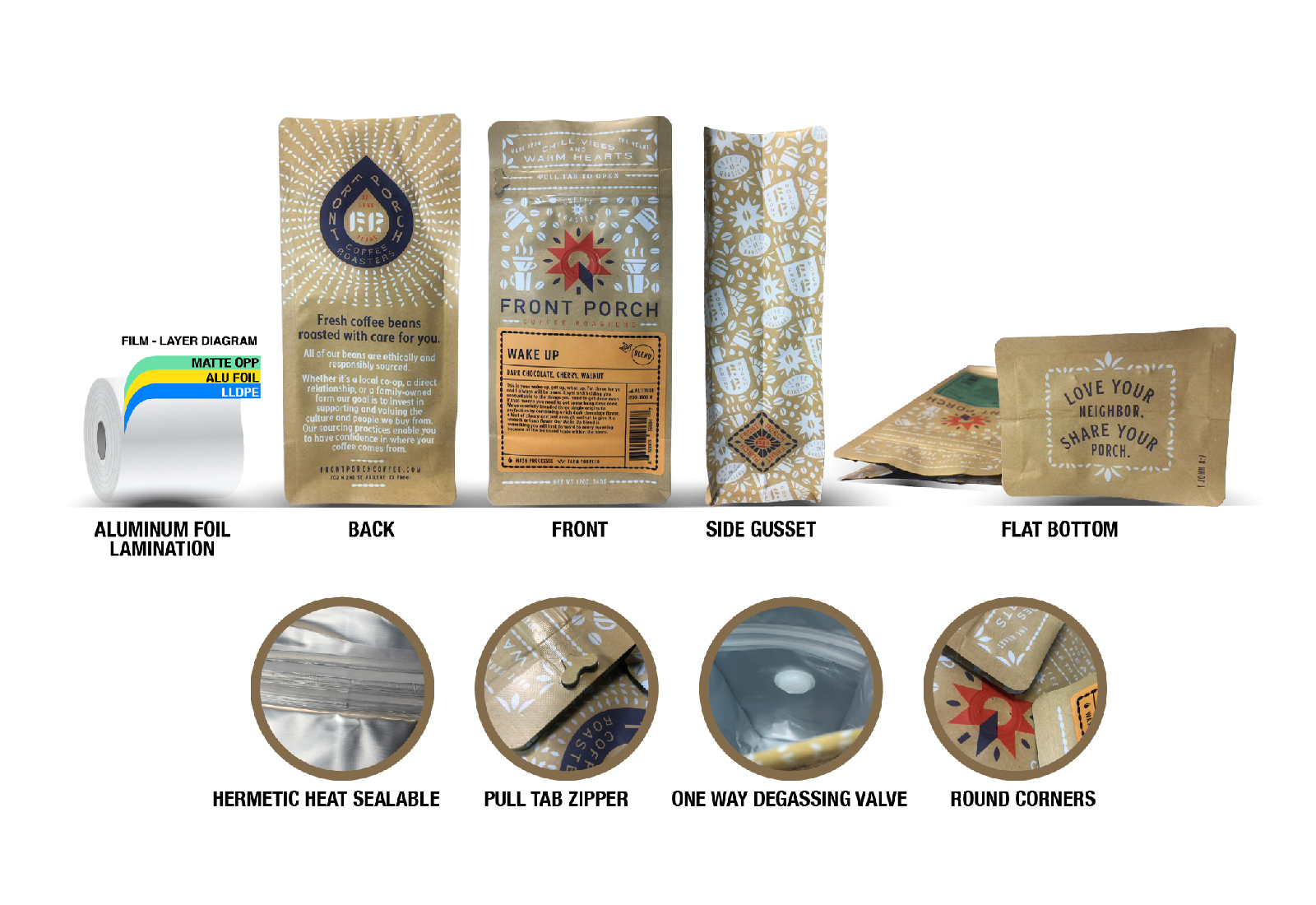 Why choose Polymerall? We Are Your One-Stop Go-To for All Your Flexible Packaging Needs
Our team of creative professionals is dedicated to improving brands with customized, efficient and innovative flexible packaging solutions. Producing custom printed, laminated and specialty finished rollstock, laminated films and high-barrier films is one of our specialties.
Customizable Design: We offer 100% customizable eye-catching designs with the added benefit of 24/7 graphic design assistance. All our products are made to exact sizing and specifications and are printed with state-of-the-art printing presses for full color front, back and bottom digital printing.
Minimum order quantities: We are proud to offer low minimum order quantities.
4 week lead time: 4-week lead time, while we work with each client to ensure their product is designed to boost sales, maintain freshness, and lead their company to success.

Highest safety certifications:

Our facilities and operations have also been awarded the highest safety certifications possible, including the ISO 9001 Quality Control Certification, and the FSSC 22000 Food Safety Certification.