Rollstock: An Ideal Flexible Packaging Solution for Your Small Business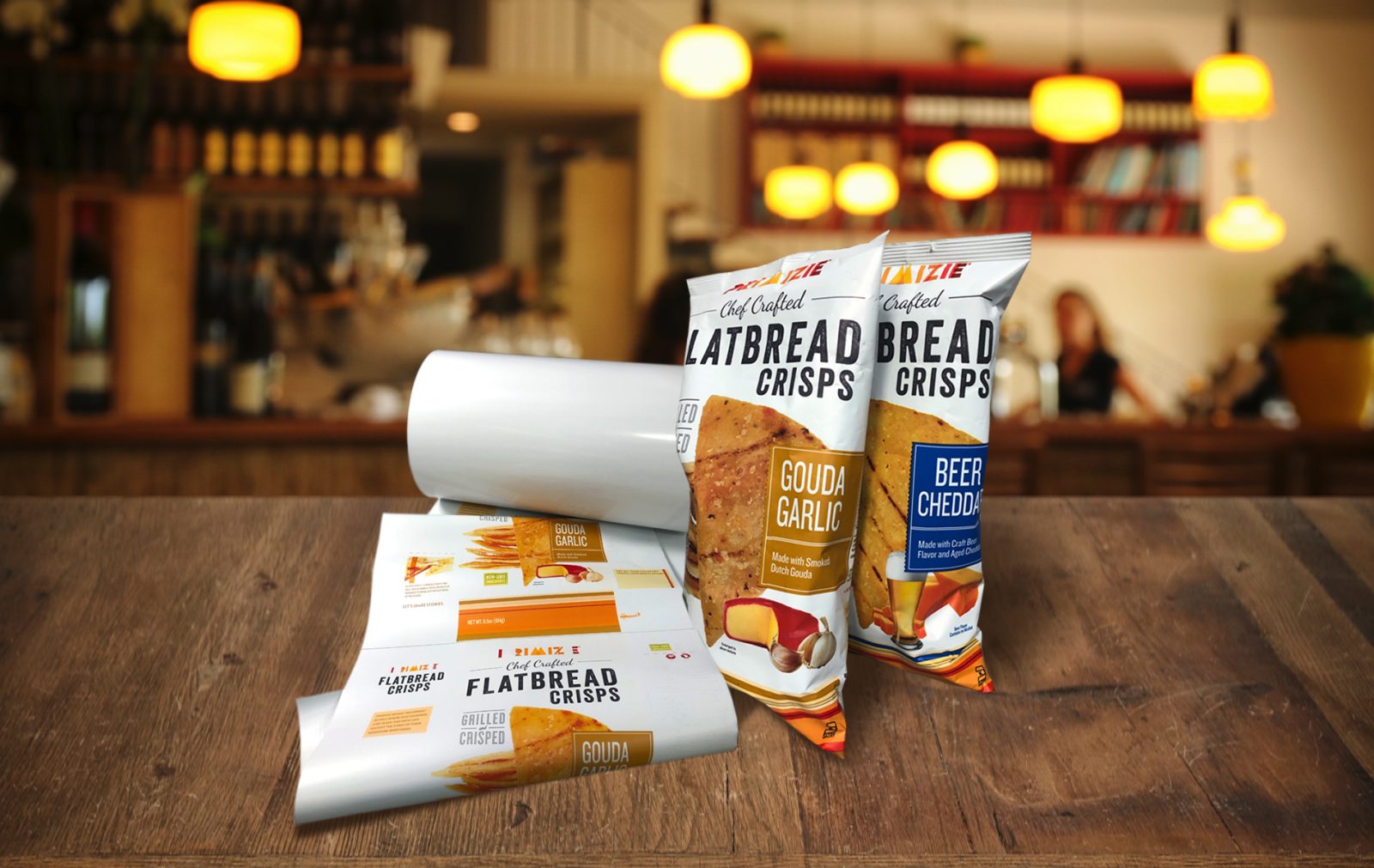 Here at Polymerall, we've got flexible packaging solutions for your small business. From custom printed rollstock to plastic films, we are your one-stop-shop for all of your laminated film needs. Discover the unique characteristics of some of our best solutions that will help grow your business.
Rollstock Packaging
Rollstock is an incredibly popular method of flexible packaging these days, and that's because it's a very effective packaging solution. Why? It's amazingly cost-effective, produced quickly, and the high-quality graphics that can be printed directly on the packaging simply can't be beat. There's no better way to get infront of your customer and ahead of your competitors on the shelf with our easily customizable rollstock packaging. Of course, looking great is only just the beginning; you want them to open the bag to find a fresh, quality product. Our manufacturing process creates a solution designed to keep out the moisture and contaminants that could compromise your product's shelf life while sealing in the freshness.
Collation Shrink Films
Collation shrink films are plastic films that are first placed loosely on or around items. When heat is applied, the film shrinks tightly around the product to bundle items such as water bottles or food cans. They can be transparent or colored and can be used as a branding tool for your products.
High Barrier Packaging Films
Our high barrier packaging films will extend the shelf-life of items that need that extra protection, like sensitive dry goods or cosmetic wipes that must retain moisture. Our pouches have resealing feature options and superior oxygen and moisture barriers as well.
The Ideal Packaging For Your Small Business
Rollstock and film packaging are ideal for your small business because they can be adapted to a wide variety of products, and we offer short run digital prints with multiple design options. This cost-effective solution is perfect for any new business that needs to quickly position its brands on store shelves. Ask about our twenty-day lead time and exclusive graphic design assistance.
Polymerall is a flexible packaging supplier with extensive experience and a commitment to understanding and meeting our clients' individual business needs. Call now to put our expertise to work for you today!