Your Ultimate Guide to Laminated Films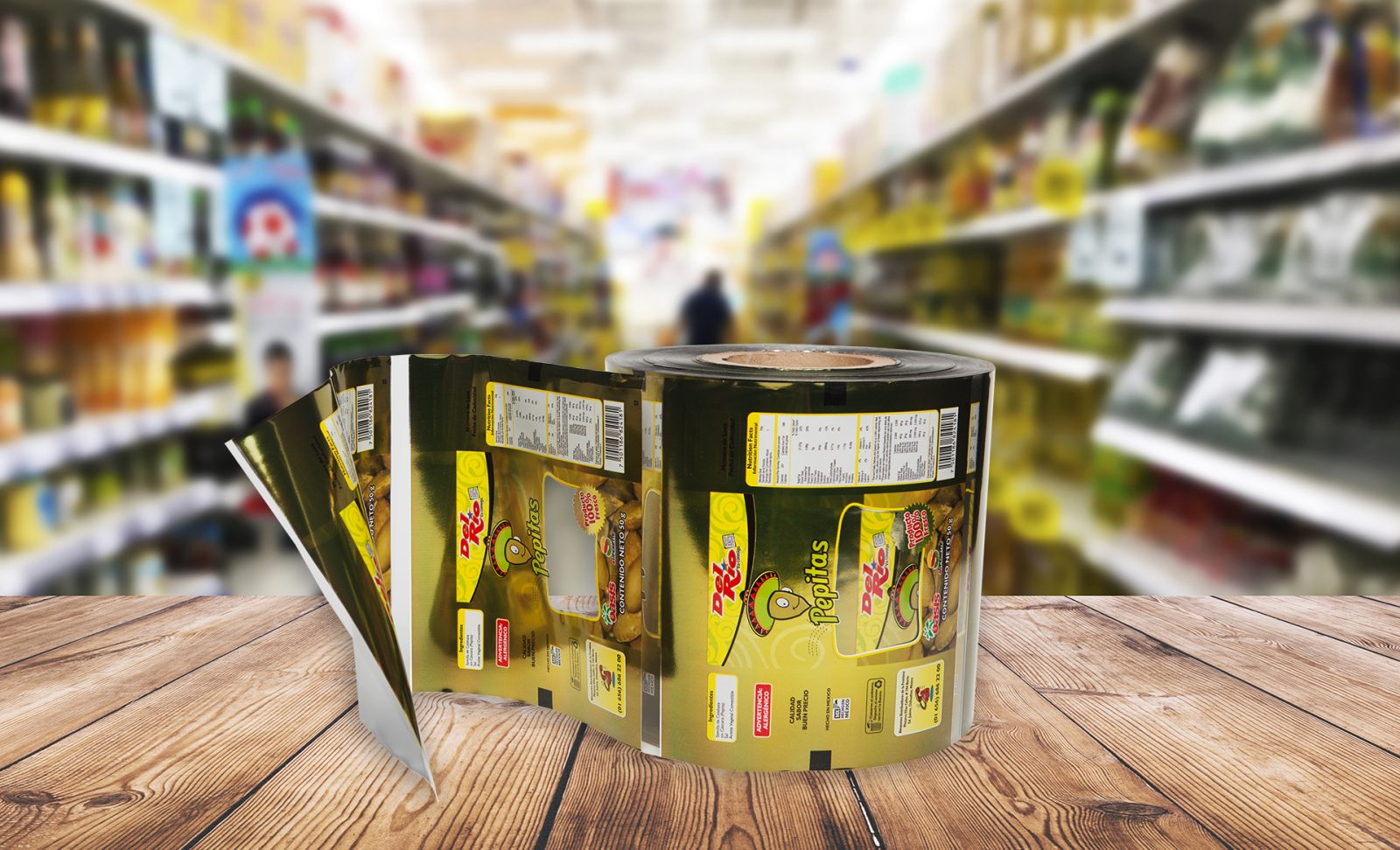 Originally, adding a laminated film to printed product packaging was done to protect the product from moisture and other outside elements. While this remains true today, there now exist a variety of different options to add distinctive effects to custom packaging such as tactile surfaces or eye-catching foil laminates.
Having an understanding of the highly versatile flexible packaging options with the use of laminated films can make all the difference when it comes to creating a product's custom packaging that ensures it will stand out…on and off the shelf.
What are laminated Films?
Laminated fims are created by coating a base film – often made from polyester or polypropylene that has been previously printed– with an adhesive. The most common forms of these adhesives are applied by heat or high-pressure. While laminated films serve a wide variety of purposes, their primary purpose is to provide high-barrier packaging while enhancing a product's appearance.
What Kind of Enhanced Appearance?
With laminated films, anything is possible!
An adhesive laminate with a clear matt or silk finish can be very useful if the underlying print needs to be visible and special finishes
Some laminating film rolls can provide all kinds of embossed and textured finishes like linen, sand, and canvas.
Foil laminates can give a brushed aluminum look, or add eye-catching, tactile effects that stand out from an otherwise super matt finish.
Metallic colors can be used to added almost mirror-like effect.
There are clear effects films that can add a holographic or glitter effect without preventing the print underneath from showing through.
What Are Some Different Types of Laminated Films?
PE Coated Paper. Applications. Hot and cold foods, frozen food containers, waterproof paper, baking powder packaging, etc.
Paper/PE/Aluminum Foil. Applications: food packaging for spices, powders and personal care packaging materials for cosmetics, towelletes and wipes
Paper/PE/Aluminum Foil/PE. Applications: food packaging applications like : coffee oackaging; instant soup packaging, refreshing tissues, and powdered drinks, medical packaging, supplements packaging.
All in all, laminated films can be used for a wide variety of highly esthetic packaging effects while also providing effective shelf life and high-barrier properties to ensure your product arrives intact, and with the quality guarantee your customer's will come to know and love.
Would you like to learn more about laminated films?
Our expert team at Polymerall works alongside our clients to create exceptional flexible packaging solutions to ensure their products stand out on and off the shelf. For more information on how we create personalized product packaging or for a personalized quote, get in touch with us today.